About Our Company
Ruwix Services SRL manages high traffic websites in various domains. Our network of online tools, blogs, portals and other free resources are used by millions each month.
We are busy developing our own projects but we also like to help others.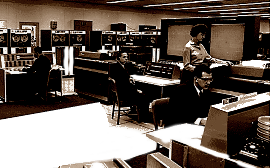 How Can We Help You?
These days every company needs strong online presence, but unfortunately going online and maintaining the site is not as straight forward as most people would expect. Without the necessary experience and knowledge your website won't have any visitors despite all the money and effort you have invested.
Ruwix Services LTD is an internet marketing company that can help you put your online business on tracks.
Consultancy
Whatever your plan is we would be happy to offer you our expertise.
We can develop an internet marketing strategy that actually works and that will be profitable. We can manage your online project including web design and development, domain registration and hosting, content building, search engine optimization, maintenance, monitoring and further optimization.
Link Exchange
Let's help each other! Just like your site, our sites also need some boost. We would be happy to exchange links and promote each others platforms in any other way. Reach out and let us know what you've got.
Links vs. Google Ads >>
Link Price Calculator >>
Write a good quality article for one of our blogs to promote your business with a permanent link. Make sure that the article fulfills the following conditions:
- Informative topic that offers value to our readers and it doesn't scream that it's just an ad.
- It must be at least 400 words long, original content (not copied from another website).
- Up to 5 copyright-free images.
Please contact us for prices and for approval of your topic.
Link Advertising
Link building is the first step of driving traffic to your site and convincing Google that it should take your website seriously. Having strong links from high-traffic sites is one of the most important search engine ranking factors.
FAQ: How much for a link/banner?
I can give you a good offer if you let me know what you would like to advertise, what's your target audience and budget.
The price of a link starts from $100 and it depends on many factors:
Traffic – We can tell the traffic value of a page knowing its daily visitors and the RPM (revenue per thousand impressions). Links on high traffic pages cost more but even a low traffic page can give you a good link juice. One thing is sure: this will cost you less than any ad service like AdWords because here is no mediator and ad blockers don't affect it negatively.
Placement & visibility – header banners get more hits and cost more than a text links in the footer. The value of a banner increases with its size and visibility.
Duration – Short term links cost less but I can give a better offer on the long term.
Relevancy – Your link has to be relevant to the page where we add it, otherwise it can hurt the ranking of our own pages.
Company Information
Address: Tirgu Mures, Str. Navodari nr. 18, Judetul Mures, Romania
CUI: 37189732
VAT: RO37189732
Pay: PayPal.me/Ruwix
Contact Us!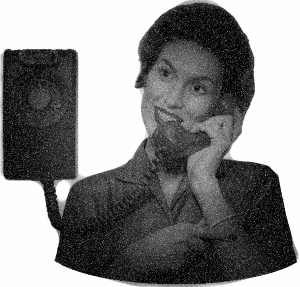 Do you need a web page or guidance on the bumpy road of the internet? Are you thinking about hiring us?
Our Portfolio
We manage 25 websites, including:
HTMLg.com – Professional web content composer with premium features.
Ruwix.com – World leading Rubik's Cube and twisty puzzle portal.
HTML-Online.com – Browser HTML editor and web development blog.
HTML-CSS-JS.com – Web developer tool collection.
TextEditor.com – Online text converters.
Pranx.com – Online pranks.
This. Is. Craaaaazy!
Article by Ferenc Denes
A little, colored cube that has fascinated and challenged millions of people for more than 30 years now. Many of us tried to untangle this puzzle but just a few succeeded. It's magic made it the World's best selling puzzle toy. You have guessed it: I'm talking about the Rubik's Cube!
You might think that it dominated only the 80's but the truth is that it has just started to conquer the World. Thanks to the advanced 3D printing all kinds of custom built twisty puzzles have invaded the market. Besides the classic 3x3x3 Rubik's Cube you can buy pyramid, dodecahedron, star, sphere and all kind of funny shaped twisty, sliding and folding puzzles, having gears, holes, magnets and many more interesting mechanisms. The largest order Rubik's Cube has 33x33x33 pieces and it entered the Guinness World Records.
The possibilities are endless. Rubik's fans have the opportunity to challenge their speed on cubing competitions governed by the World Cube Association. The events include solving the puzzles with one hand, with feet and even blindfolded. The current World Record for solving the Rubik's Cube is not more than 5.55 seconds. I'm curious who is going to break this.
Let's admit it, the Rubik's Cube is far too complicated for an average human being. Even if you're a smart guy you can only solve one face because there are too many steps to foresee. Even the inventor of the puzzle, Rubik Erno and his team has spent approximately one month to figure out a method that works. Now we are in a lucky situation because there are many solution methods available for beginners and speedcubers too. You just have to learn a couple solution algorithms and with a little practice you can easily become the smart one in in your crew.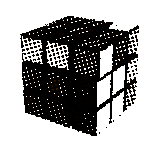 Let the Computer do the Thinking!
I'm going to tell you a secret. You don't need to learn anything because there's a free online Rubik's Cube solver that does the thinking for you. Just enter the colors of your scrambled puzzle, hit the Solve button and let the program guide you through the solution. It will show you a string of rotations which you have to execute in order to fix your cube. You can give it a try on RUWIX.COM or simply click the image above.
I know it seems incredible but it actually works.
A free online tool to make HTML code composing a piece of cake...
You don't have to be an IT guy to tell what is the HTML code. Everyone who has ever composed content for the web knows that this is the language of the Internet.
To write a proper code you should spend time to learn the tags and CSS styling. There are many tools to help you compose and lay out your articles but most of them are not used correctly or they are too chaotic.
I can recommend the BEST solution for both beginner and experienced HTML composers. A free online tool which has all features to fulfill the needs of any web publisher: HTML-Cleaner.com.
On the home page of this website you can see two text fields next to each other where you can compose the content.
The one on the left is a full-featured rich text editor, while on the right you can see the source code of the document. Whichever you're editing the changes are applied to the other immediately in real time. When the site loads the very first time in your browser the text boxes will be populated with an editable demo text which helps you experiment with the editor.
We know it's a bad habit but many people use Microsoft Word or some other WYSIWYG editor to compose the web content which was not originally designed for this. Just examine the source code of a Word document saved as HTML and you will see many inline styles and a very messy code. Before you publish such documents on the web make sure you clean them properly.
HTML-Cleaner.com helps you to convert any website, document, Excel, PDF, presentation to a nice and tidy code. Just paste the content in the text editor, set up the preferences and click the cleaning button to see the magic!