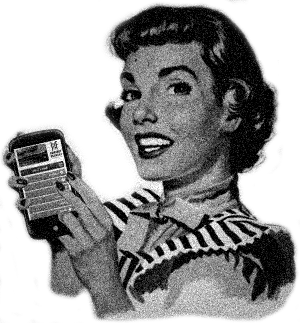 Too many digital projects fail because of the absence of a deliberate internet marketing strategy or because of deficient implementation.
Every website owner should be conscious about what they expect from their website and they should carefully plan a strategy about how to reach their goal. Many business owners want to run a website but they don't recognize that they do have to spend time and energy to keep the website updated (content, security, technology etc.). If they don't have the possibility to do so then they must hire a professional to take care of the online presence of their company. It's easy to tell if a website is updated and maintained regularly. Website owners just expect the boom and they hesitate to invest in a well planed Internet Marketing Strategy.
In the case of a webshop the owners usually want to bring as many visitors to their website as possible and convince them to do place an order. A hotel's website can be considered successful if a high percentage of the visitors books a room. Other websites just want to get their visitors to subscribe to a newsletter, to like their Facebook page, to donate money, to click on a PPC banner etc. The conversion goals vary but they are still similar: bring as many visitors to the site as possible and try to convince most of them to act like we want. Attracting visitors to your website is just the first step, you must also convince them to do what you want them to do.
Every website must be designed for maximum conversion.
Follow These Steps:
First step: Research
Before jumping into the design stage we must look around and analyze our competition and figure out how we can bring out the most of our budget. If we start off on the wrong path we might never recover our disadvantage. We must choose wisely the competition area, our domain name, competitive keywords etc.
Fortunately we have the right tools to spy out almost everything about your competition and we can advise you how to use this data effectively!
Second step: Plan and Design
When mentioning Website Design most people only think about the look of the website. In fact this is only secondary. First we have to design the user experience to make sure the visitor finds the way to execute our goal easily. After we have assured user satisfaction improving the usability we can move forward to design the site to match the company image. In the mobile era we must make sure the design is responsive and it's easy to use on mobile devices and every browser is supported.
Third step: Implement
The web technology is an ever evolving science and we must keep up to date with the latest trends.
Fourth step: Analyze
The graphs, numbers and tables of your Analytics tell you a story about your website and it's essential to learn to read these. They tell you exactly what are the advantages and problems of your website and which are the factors you should improve. Comparing your website with your competitor's analytics and strategy can be the key to success and to take over the lead.